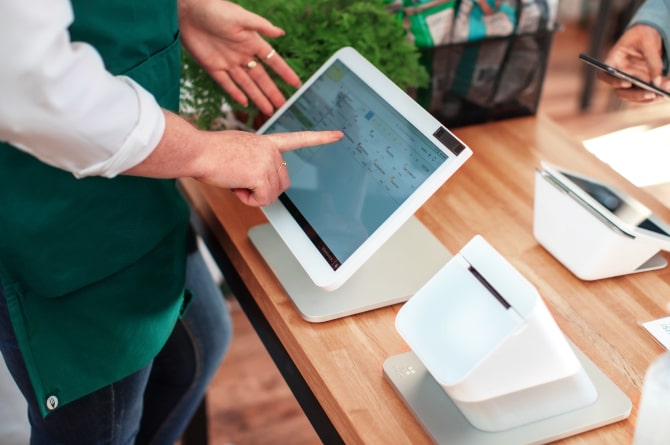 What are payment service providers? 

Payment service providers (PSPs) facilitate virtual payment transactions for businesses, banks, and customers. They allow businesses to accept many different payment methods, such as debit cards, credit cards, bank transfers, digital wallets, online platforms, and more. A payment service provider should provide everything needed to safely process payments, including the required frameworks, security measures, and compliance with regulations.  
In this article we delve into the world of payment service providers to find out what you should consider when picking the plan for your business. 
What to consider when choosing a payment service provider
The range of features and quality of services can vary depending on the provider, so it's essential that you pick the right package to meet your business needs. A good provider will allow you to do a lot more than just accepting payments. Below, we explore some of the most important features you need from your service provider. 
Payment gateways
Payment gateways are secure online portals provided by Payment Service Providers that allow customers, businesses, and banks to safely make payments online through websites or applications. A good payment gateway will be easy to use so that customers can quickly navigate through it to make their transactions. It'll also be safe and compliant with the relevant regulations to ensure that data is secure.
Payment processing
Processing the payments is another key element of a Payment Service Provider's features. This involves communicating with the customer's bank account to confirm the transaction details, verify that funds are sufficient, and acquire authorisation. Once this has been validated, PSPs allow for the secure transfer of funds between the customer and business.
Compliance and security  
There are a number of industry regulations that must be adhered to, such as the Payment Card Industry Data Security Standard (PCI DSS). Payment Service Providers are responsible for ensuring that these standards are met to safeguard their payment solutions and reduce the risk of fraud and data breaches. 
Fraud detection
In order to prevent fraud, PSPs utilise extremely advanced systems and tools to identify suspicious transactions that could be fraudulent. The best PSPs use machine learning algorithms to assess transaction patterns on a large scale and highlight any inconsistencies or anomalies. This software works behind the scenes to protect businesses from chargebacks and risks connected to fraud. 
Reporting and analytics
All these features make Payment Service Providers extremely useful, but without data and analytics it's difficult to know how your business is performing. Fortunately, PSPs also have this covered. With a modern Point-of-Sale (POS) system, you can gain access to valuable business insights regarding your customer's transactions and behaviour. This can all be pulled from the system and used to inform future business objectives, helping to maximise profitability while streamlining your daily operations. 
Customer support
Payment processing machines are extremely powerful devices, packed to the brim with innovative features and the latest technology. While this is hugely beneficial for businesses, it also can present certain challenges depending on the industry and what you require from your system. 
Being able to quickly contact customer support is essential from a business owner's perspective, whether it's to ask a question or resolve an issue. Having the peace of mind that an expert is just a phone call away is a big factor in choosing a Payment Service Provider. 
Ready to choose your payment provider? 
Now that you know a bit more about payment services and what to expect from a provider, it should be easier to make your decision. Here at Clover, we supply a range of POS systems that allow businesses to accept payments securely while benefitting from the additional features above.
Whether you're a national chain of restaurants or a small, independently owned salon, we provide solutions to help businesses thrive. We also have an excellent customer service team that is on-hand from 8am – 9pm Monday to Saturday. Feel free to get in touch with us today to find out more about our payment options.