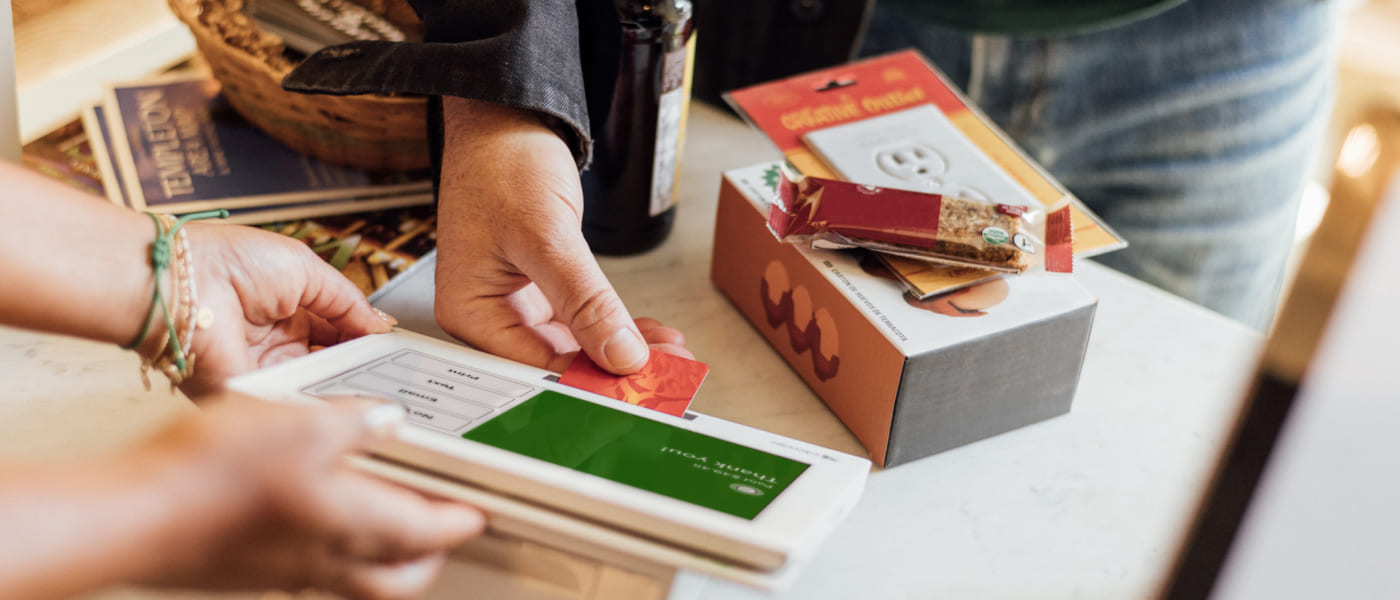 Are Cashless Payments the future of payment technology? 
Contactless payments have quickly become the norm in our modern society. But until quite recently, that wasn't always the case. In this article, we look into what has made modern payment methods so popular and explore whether cashless payments are the future of payment technology. 
What triggered the change to traditional payment methods?
Traditional payment methods have been around for a long time. Cash is king, as the saying goes. So, what could have driven the change away from a payment method that had always stood the test of time?
It's no secret that COVID-19 played a huge role in this change. The virus made us much more aware of hygiene and cleanliness, which are both major benefits of cashless payments.  The risk of contracting the virus rendered card payments a far more desirable choice.
This, in turn, forced many businesses to become more open to accepting card payments. As notes and coins became less popular, cashless payment systems rose as the obvious solution, removing the physical exchange of money and helping to ease concerns about the spread of passing germs. 
While COVID-19 definitely played a role, there is an underlying trend of digitalisation that has been steadily gaining momentum. Advancements in technology are providing us with convenient solutions for daily challenges. This is particularly prevalent in the realm of cashless payments, where a number of payment options exist for those who don't like to carry cash, which is an attractive prospect in our digital age. 
Exploring Cashless payment options
Cashless payments provide a variety of solutions for merchants who don't want to deal with coins or notes. The most frequently used payment methods are credit and debit cards, now equipped with contactless payment capabilities. 
However, there are additional options for consumers that make these solutions even more appealing. Wallets and payment apps, for instance, allow merchants to store debit and credit card information, eliminating the need to carry your physical wallet or card around with you. Convenience is a big factor when it comes to cashless payments, and digital wallets deliver on that front. 
We should also remember QR codes, which saw a huge rise in popularity during the pandemic and have become a mainstay of many small businesses and even large organisations ever since. The ability to quickly scan a code on your phone and instantly gain access to menus was very useful for restaurants, pubs and bars and retail stores. QR codes can also take merchants directly to online payment platforms, reducing queues at the till.
Finally, we shouldn't forget about bank transfers. With the rise of mobile banking apps, this online payment method has risen in popularity. While they may not be used as commonly as other cashless payment solutions, they're always still an option for merchants. 
Empowering merchants with payment technology
From what we have seen in the last few years, it's safe to assume that contactless payments have embedded themselves in modern society. Merchants now expect cashless payment methods, with many people choosing to forgo carrying cash under the assumption they can rely on paying virtually through their bank accounts.
And seeing as there are so many ways that you can make a cashless payment, it's not hard to see why. Apps like Apple Pay and Google Pay, eliminate the need for cards or wallet to make a payment anymore, allowing users to make digital payments directly from their mobile devices, while on the go.
For business owners who are frequently out and about, being able to provide this flexible solution for customers is essential. With a compact and powerful card machine like Clover Flex, the ability to take payments is literally in the palm of your hand.
Many people don't carry change with them, so being able to take a payment in full through a portable Point-of-Sale (POS) system provides a significant business advantage. 

Embracing The advantages of cashless payment systems
Here are just some of the advantages of making online payments that have helped them to become so popular. 
Key benefits of cashless payments: 
Convenience of quickly being able to pay in a secure manner.
Increased hygiene by reducing physical interaction.
No physical cash that can be misplaced or stolen.
Documented payment history in mobile phone banking apps, making it harder for fraudulent or illegal transactions to occur.
Increased security that comes with modern banking apps.
Lower costs for businesses - no time spent manually counting cash and performing cash register duties.
Considering these benefits and the widespread integration of contactless payments into our daily lives, it's evident that cashless payments are the way forward. The ease and convenience of tapping a card or simply opening a payment app is difficult to overlook. It's also fully documented, so merchants can rest assured that their transactions are safe, and their money is secure.
Are you ready to try a cashless payment system?
Many businesses have already adopted contactless payment systems, providing their merchants with multiple payment options. whether customers prefer the speed and ease of contactless payments or still opt to use cash, the choice is theirs. 
By implementing a POS system in your business, you can expand your horizons and facilitate multiple payment methods. As we head towards a cashless society, you can simplify transactions for your merchants while increasing your income and allowing for faster transactions.
With Clover at the heart of your business, you can truly benefit from accepting cashless payments. Explore our full range of products today, and feel free to contact our friendly team on 0808 271 8290 for any further information. Lines are open Monday to Friday, 9am to 5pm.